Co-CEO of BroadRiver Asset Management
Philip Siller
ELSA Secretary & Chair of Research Committee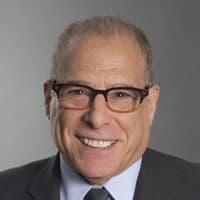 Member of the Executive, Co-CEO of BroadRiver Asset Management
Philip Siller co-founded BroadRiver, a leading longevity-risk asset manager based in New York, in 2009. Since inception, the firm has raised and deployed over US$600 million in institutional capital. From 2006 to 2009, Mr. Siller, together with his partner, Andrew Plevin, started and co-ran the physical longevity risk desk of Goldman, Sachs & Co., Inc., as the Co-CEOs and Co-Presidents of its wholly-owned subsidiary, Eastport Capital Corporation. Prior to joining Goldman Sachs, Mr. Siller was a founding principal of SPAR L.P., an advisory firm investing in life settlements on behalf of institutions, until Goldman Sachs acquired its assets in 2006. Mr. Siller has extensive experience in longevity analytics, fund management, private equity investment and international business transactions.
From 1992 to 2002, Mr. Siller was President of Hexagram & Co., a Toronto-based venture management and private equity firm specializing in build-up and exit strategies for successful owner-managed companies. From 1982 to 1992, Mr. Siller was Senior Vice-President and Special Counsel at Olympia & York Developments Limited, a diversified real-estate and natural resources firm based in Toronto, Canada. In addition to his business activities, Mr. Siller is on the Board of Directors of The Fields Institute for Research in the Mathematical Sciences (www.fields.utoronto.ca), a world-renowned institution devoted to the advancement of mathematics research and education.
He has lectured in law and political science at University of Toronto and serves on the International Advisory Board of the Minerva Center for Human Rights at The Faculty of Law at The Hebrew University (Jerusalem). Mr. Siller holds a B.S. from The City College of New York, a Ph.D. in mathematics from University of Minnesota, and an LL.B. from University of Toronto.